COMPETITION TIME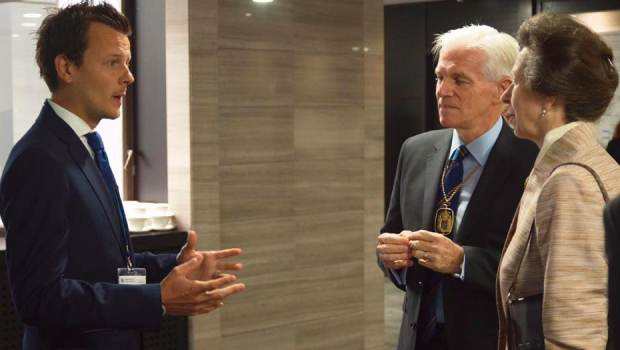 Ok gang, this is a pic of me having a chin wag with Princess Anne, about all things cancer, mental health and of course 101 Things To Do When You Survive!
When the President of the Royal College of Physicians and Surgeons sent me this photo I have to admit that it made me chuckle! My arms are everywhere and I remember Princess Anne looked like I was about to karate chop her!
My family and I have been having a bit of a joke with this pic by adding captions of what they think I was saying to her.
Lots of quotes from films were used and they've had us in stitches.
I thought I would open it up to you guys and see if anyone had anything funnier.
So, the two funniest captions to go with this picture will win…..drum roll…….
– A signed copy of my beautiful fiancés best selling book – Kindness – the little thing that matters most.
And
– A 101 Things To Do When Survive T-Shirt or Hoodie.
Wowzers! What amazing prizes I hear you cry!
😉
So please write your captions below and Jaime and I will choose the two that tickle us the most.
Quotes and of course self penned captions allowed!
Good luck!
X