THE 'W' TREK – TORRES DEL PAINE NATIONAL PARK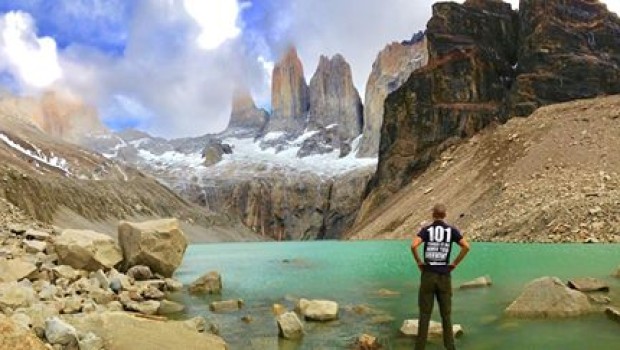 THE 'W' TREK – TORRES DEL PAINE NATIONAL PARK
WHAT
A 5-6 day hike which is considered one of the most scenic treks in the world.
WHERE
Chilean Patagonia
WITH
Some people pay thousands to do this trek with a tour company but it can be done for a fraction of the price. I rented my own equipment, took my own food and paid the general admission to the park.
DIFFICULTY
8/10 – A tough 4 seasons in one day trek with some steady and steep inclines. Go prepared, fit & well. I struggled with the weight of my pack on steep sections.
ANTI-BUCKET LIST WORTHINESS
10/10 – One of the most beautiful landscapes on the planet scattered with glaciers, forests, granite peaks and breathtaking valleys. Guaranteed to light you up inside.
TOP TIP
Do it from end to start to avoid crowds and to be pushed along by the strong westerly winds. You'll also get to end at the mighty Torres (towers) instead of starting there.
Happy hiking gang!
x