ONE YEAR AGO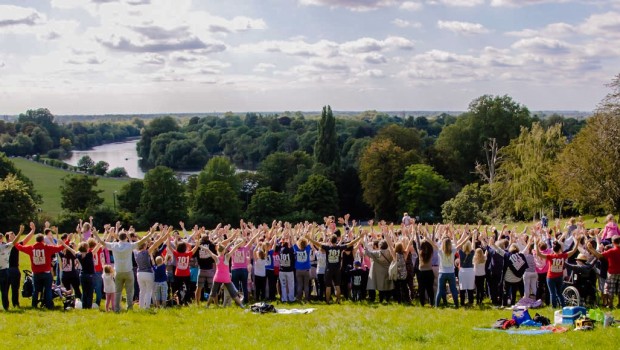 One year ago today 200 of the 101 gang stood on Richmond Hill and celebrated life. One of the most surreal and incredible days of my life.
5 years before this photo was taken I was sitting in a doctors office having my world turned upside down by being told I had cancer again.
Over the 5 years that followed I survived cancer, created a website and initiative designed to spread hope, travelled the world for two years and thanks to you guys raised awareness and thousands of pounds for various charities around the world.
I would never have dreamed of doing such things 5 years previously, but I wished I had. It would have saved on a number of sleepless nights that's for sure.
It can be hard to speak of hope when two friends have recently been taken by this awful disease, but it is always there, and it is a truly wonderful thing.
I believe we owe it to those we have lost to live the fullest and happiest lives we possibly can. Otherwise what's the point in living at all.
Thank you all so much once again for being part of this little journey with me. I will never fully be able to describe just how much it has meant to me.
Wishing you all health and happiness for the future.
X