LUNCH WITH CHILDHOOD CANCER FIGHTERS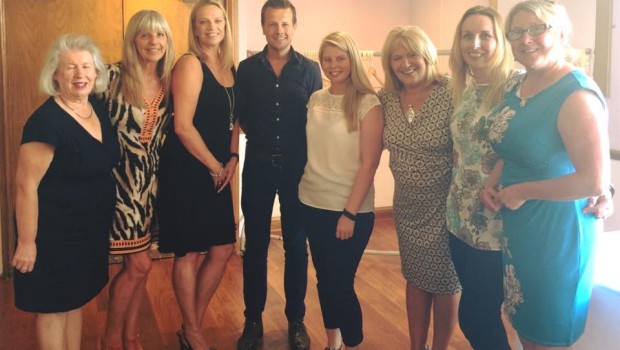 When I was a child, the cancer treatments I had were harsh. They saved my life, and I am truly grateful for that. But they've caused me a lot of medical issues since – deep vein thrombosis, bowel cancer, a weakened heart , scoliosis….
I'm still here living life to the full though!
Thankfully treatments for childhood cancer have come a long way since then, and they are getting better all the time. That's why I was so honoured to be invited to speak at a luncheon for The Petal Childhood Cancer Research Group in the beautiful Yorkshire Dales.
This amazing group of women have raised more than £1.2 million pounds for research into childhood cancer – which has helped Cancer Research UK launch several life changing clinical trials.
Founder Karen Weaving, and her husband Malcolm, own a beautiful hotel in Skipton, so I had the chance to stay and see some of the area's incredible sites. Yorkshire Dales is definitely one for your lists gang! And while you're there don't forget to pop into the Rendezvous Hotel room and say hi. You'll meet, without a doubt, two of the loveliest people on the planet.
Thankyou to all the ladies at Petal for their warm welcome and I'm sure I speak for every family who has been affected by childhood cancer when I say thankyou for all the work you do. We need more effective and kinder treatments for children with cancer and you are making it happen.
X