A SLIGHT BLIP AND SOME VALUABLE LESSONS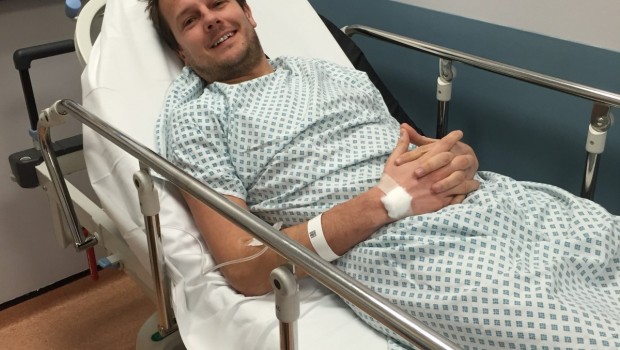 A SLIGHT BLIP AND SOME VALUABLE LESSONS
This looks a lot worse than it is gang so please fear not. I thought I would just write this post and relay some of the things I've learned in the past few weeks. I've had a wee break from blogging but i'm now back to hopefully bring some 101 joy to what will be a beautiful British springtime. I'll also be announcing my latest 101 venture soon which I hope will involve coming to visit some of you.
I would first like to apologise for not arranging the 101 February meet up as promised. I've been here, there and everywhere lately and suddenly we seem to be approaching March. I'm still trying to figure out how that happened.
A meet up is still very much on the cards and once I have sorted a date and venue I will let you guys know. I really hope you can come along.
HEALTH
I wasn't going to mention any of this latest health blip but there are parts of it I thought might be beneficial for others to know.
Before I crack on I would first like to say that I think the NHS (National Health Service) is absolutely amazing so this isn't directed at them as a whole.
However, every now and then you get a doctor who's a little bit of….an….idiot!
Some of you may remember I wasn't very well over christmas time. I thought I had some kind of stomach bug and suffered from severe cramps, vomiting and diarrhoea etc etc.
Unfortunately, the same thing happened a couple of weeks ago but a lot worse. After three days of pain and getting rid of every ounce of fluid in my body I decided to go to A+E. The doctor who saw me didn't listen to much of what I said and he couldn't wait to get me out of there. He asked the same questions over and over again which made me start clarifying that he'd heard me.
A couple of hours later he then told me I could go. Bearing in mind I have a history of cancer, one kidney, half of my large bowel missing and hadn't eaten or drunk anything in 3 days, you'd think he would have at least given me more than a half a bag of fluid.
When I asked him about my blood and urine results, he simply said "all fine. You're fine".
Three hours later, I get a phone call from him telling me there was blood in my urine and I should see my GP immediately.
My point in telling you this is that I should have been more assertive in what I needed. We all should be. I knew I needed more fluids and was severely dehydrated but I left without a word. Something told me that he hadn't checked my results properly and should have asked to them. I would understand if they were busy but they weren't. I've had lots of tests and scans since then gang (in a different hospital) and all is looking good. Fingers crossed this is just some kind of annoying bug. Needless to say though that my mind has been working overtime ever since and that alone is exhausting.
HYDRATION
Another thing I've learnt is just how important hydration is. That sounds ridiculous I know but I must confess I've always given more importance to what I eat than to how much I drink.
Despite giving lots of talks and talking about my medical history all he time I sometimes forget that I'm missing some key water absorbing organs. I don't drink nearly enough and I don't think I ever have.
The body is mainly made up of water therefore good hydration benefits a whole host of things including brain functioning, digestion, cell health, heart functioning, muscles and joints and the quality of our skin.
After this little blip I am now drinking more filtered and coconut water than ever before. I have also decided to give up alcohol. I haven't felt right after drinking for a while now and get really dehydrated even after one glass of wine.
Giving up alcohol is something I've toyed with for years but have never taken action on. I perhaps should have given up when I started taking blood thinning medication in 2001 but I never did. I don't drink much at all anyway so this won't be a big change to me.
I must confess I have panicked in recent weeks and the thought of being ill again made me realise that I haven't been as good to my body as I could have been. I've had cancer twice and I really don't want it again. I believe my body is trying to tell me something and it's time to start listening and be a bit healthier.
If anyone needs a designated driver, i'm your guy!;)
Right gang, big announcement coming soon, 101 gathering is on the cards and also the first guest blog is coming your way next week which I know you are going to love!.
Much love gang and be good to your body
X