WHAT'S ON YOUR LIST?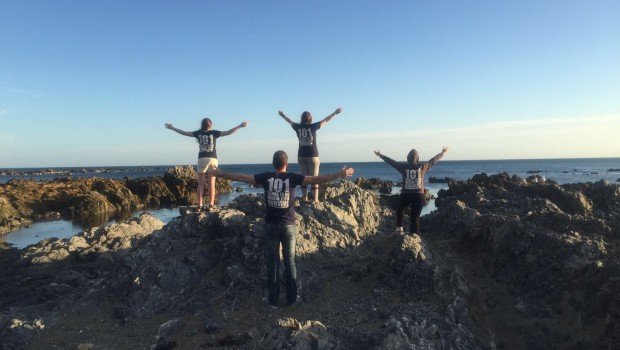 WHAT'S ON YOUR LIST?
Firstly gang, a huge thank you to everyone who has bought a 101 T-Shirt or Hoodie so far. Thanks to you, we raised a remarkable £1820 for the Cure Brain Cancer Foundation in memory of a beautiful little girl called Claire who sadly lost her life to this awful disease. I was absolutely overwhelmed with the response and can't thank you enough.
As wonderful as it was raising this money for such a wonderful cause, that was the not main objective of getting the 101 T-Shirts out there.
The grand plan is to use the 101 T-Shirts as a very much unneeded excuse to get you guys out there ticking off your own 'to do' lists, taking cool photos with your 101 tops on and perhaps sharing your stories to help inspire others.
I have received a good few blogs and photos from some of you, which I'll be sharing very soon, starting with the amazing Vicki Connerty who I had the pleasure of accompanying on a 10 day road trip of the mighty Scotland. As you'll read, this is a place that should be on everyone's lists.
Some of you sent in photos of yourselves wearing your T-Shirts which was wonderful, however the plan is to get you out there doing the things you love – it might be something on your to do list or might just be something you love doing and that makes you happy.
I, like so many, only decided to follow my dreams after recovering from cancer for the SECOND time no less. I was so fortunate to have been given a third chance at life which allowed me to really go out there and do the things I've always wanted to do.
We shouldn't need any excuse to do the things that make us happy so get out there and have some fun and share your experience with us.
A new 101 T-Shirt campaign will be starting very shortly for those who haven't got one yet but for those who have got them, please stop wearing them to sleep in and get out there and use them to have some fun!
If you'd like to share your experiences, suggestions and 101 photos then drop me a line at greig@whenyousurvive.com
Can't wait to hear for you! Have a great weekend everyone.
X
Photo sent courtesy of the beautiful Sean, Lisa, Annabelle and Holly who took this whilst enjoying the beautiful view at Princess Bay in Wellington, New Zealand.
Annabelle is off to University this week so the gang have spent some valuable family time together before she goes.
I had the immense honour of spending Christmas with this beautiful family when I was in New Zealand and they made it one of the most special christmas' ever. New friends and family were made for life.
Love this photo so much. Thank you so much guys. Good luck Annabelle! X