Quick update from Angkor Wat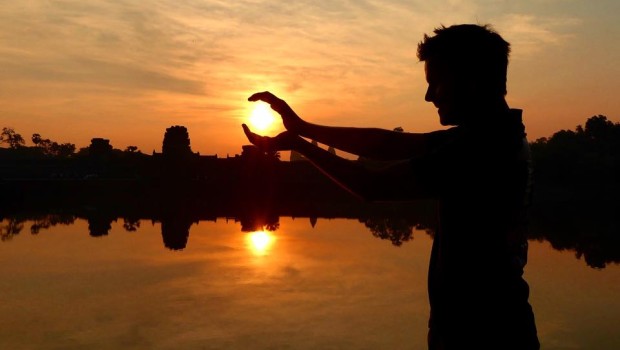 It's been quite a busy time in Cambodia gang and I've fallen way behind with my updates but I thought I'd share just a couple of shots from Thing #14 on my list – Taste the Air at Angkor Wat.
Blog coming soon!
Thank you all once again for all your requests for postcards. Most of the messages have had me in tears but I'm absolutely loving writing to you all.
My sincerest apologies for not replying to your messages as well. I didn't think writing postcards could be so time consuming but along with the incredibly honest and lovely content of your messages and the sheer amount of you who wrote to me I've struggled to fit everything into my days here. That is in no way a complaint by the way. I love writing and I love you guys so this is an absolute pleasure for me especially when I imagine my postcard putting a smile on your face. There are some amazing people out there and learning more about you is such a lovely way to end my trip. I would like nothing more than having a day in the future where we can all meet.
Richmond Hill gathering will be in September sometime so I hope we can all meet then and tick off Thing #62 together. More details of that to follow.
Right, this update was only meant to be the first paragraph!:) hope you like the pics. More Cambodia enticing pics and stories coming soon. You'd love this place so add it to your list now!:)
X