South Island – Part 1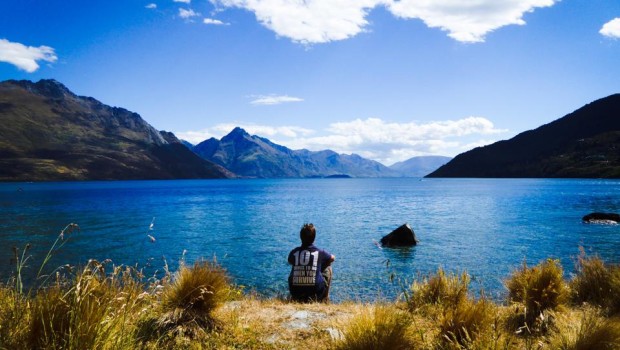 The good news is that I am almost back to 101%. I managed a 19km walk the other day and also made it through a game of tennis without collapsing. I'm still pretty worn out the day after but I feel a lot stronger than I did. I will be heading back to the South Island on Monday for a couple of weeks and after you see these photos you'll understand why. Thank you so much for your lovely messages. I won't lie I was a bit scared there for a while and as ever it is a blessing to be able to get up in the morning and feel well again.
I've been a bit bad at keeping the blog up to date since Christmas so here is the post Christmas action and some beautiful photos to warm you are up if you're in the Northern Hemisphere and to also show everyone that despite all the horribleness that's been in the news lately we still live in a very beautiful world.
It was the day 'after' Christmas…
The day after Christmas myself, Ruth and a lovely Canadian girl called Ozen set off for the South Island. This was a weeks holiday for the girls and was meant to be the start of a longer South Island adventure for me.
Looking at all the photos it's pretty amazing how much we did in one week. No wonder I was exhausted.
We took Ozen's car and jumped on the ferry from Wellington. As I awed at the scenery as we left the bay Ruth said to me, "just wait until you see the South Island". As you'll see from the photos I wasn't disappointed.
We headed towards to Queenstown briefly stopping at Kaikoura and spending the night with the family of Ruth's big brother in Christchurch before continuing South via the beautiful lakes Tekapo and Wanaka and onto Cardrona where we stayed for the week.
There are no words to describe how beautiful this country is. We kept stopping on the way as each view became increasingly more beautiful. Queenstown is just spectacular and these photos just don't do it justice. The mountain range is called the Remarkables and with very good reason. They are ….erm….remarkable and overlook the insanely blue Lake Wakatipu. Whilst in Queenstown we jet boated, skydived but mainly just stood in awe at the scenery.
We also visited a little town called Arrow town which was where Chinese settlers set up camp during the gold rush, living in tiny make shift shacks. Such a beautiful little town and you can still search the river for gold whilst your there.
We spent New Years eve at New Zealand's oldest pub called the Cardrona Hotel where we hung out with the owners and their friends. Such lovely people and they made us feel so welcome.
When I was in Cardrona I was interviewed by a local journalist for a Queenstown newspaper and magazine (see link) – http://www.odt.co.nz/news/queenstown-lakes/329381/globe-trotting-survivor-drops
Her name is Louise and I was far more interested in talking about her life than I was in talking about mine. Lou is from Ireland and has sadly lost both her parents to cancer. When her relationship ended in the UK she decided to set off on an adventure and find her happiness again. She now lives in Queenstown and absolutely loves it. Such a lovely girl and it was such a pleasure to meet her.
The South Island is spectacular and I'm so excited to go back and see a few more things before I venture up the north island. Just wait until you see the photos of Milford Sound which I declared as the most beautiful place I had ever seen. It's pretty special.
New Zealand is definitely one for your lists and one you can do even if you're not fully fit yet as I found out when I went to Milford Sound.
X