Lynette and Robert from 52 Lives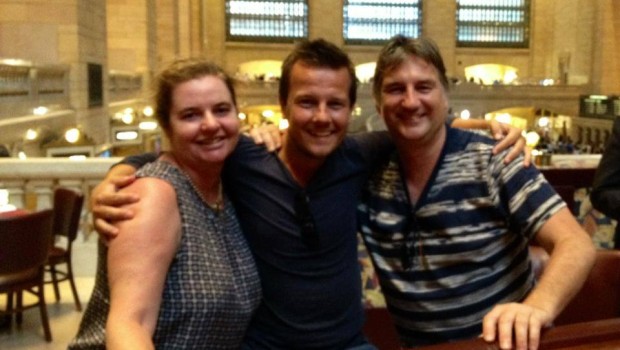 Those who have followed my adventure for a while will remember a young Australian girl called Claire who sadly passed away earlier this year.
Claire's mum Lynette had been introduced to my story via the wonderful charity '52 lives'. Claire was the very first life that 52 Lives was able to help.
On Wednesday afternoon I had the privilege of meeting Lynette and her husband Robert in person.
Lynette would often write and tell me that my story gave her and Robert hope that Claire would survive and do all the things I was doing. She would tell Claire what I was up to and show her my pictures.
I was devastated when I learned that Claire had passed away. She died on the same day I got my 3.5 year all clear and even though I'd never met her I felt absolutely devastated.
I'd only ever chatted with Lynette via email and her words were always so positive and inspiring. It's so lovely when you meet someone you admire and they live up to everything you hoped they would
Despite the sad circumstances which led us to meet I absolutely loved spending time with Lynette and Robert. We went to a bar in Grand Central station and in between the tears there were also many laughs. They are such positive caring people who are dealing with every parents nightmare as best as they can. This trip away is a much needed distraction for them and their son Liam.
Lynette and Robert said that my story had given their family hope that Claire would get better. They never believed she was going to die and because of that Claire didn't live her final months in fear.
For me fear is the worst thing in the world. It wasn't cancer that nearly ruined my life, it was the fear of suffering that was worse than anything I had ever experienced. I am so glad Claire didn't have to experience that fear and it's because of her strong amazing parents that she lived her life feeling safe, happy and surrounded by her strong supportive family.
Lynette and Robert, I feel very honoured to have met you yesterday. You are such strong people. I'll see you again when I get to OZ but until then please know I will always be here for you and your family.
X