Help Hollie! Pants on your head!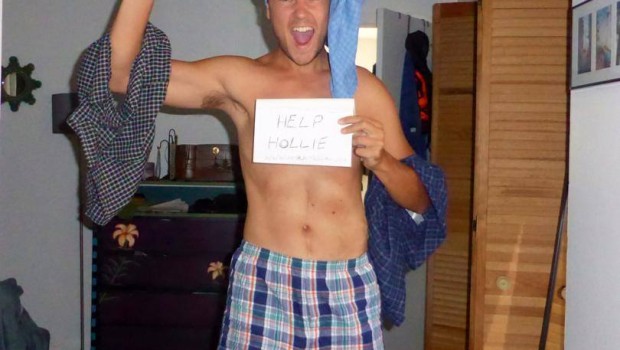 Hollie is an 8 year old girl who has been diagnosed with a rare form of bone marrow failure syndrome and desperately needs a bone marrow transplant to survive. A member of her family put their pants on their head once to cheer her up and now they are trying to spread awareness about donating bone marrow by getting people to put their pants on their head.
If you are aged between 16-30 in good health and want to help Hollie then please visit www.anthonynolan.org and request a pack. They will send you a 'spit kit', you take a salvia sample and send it back in a pre paid envelope! Super easy and you could literally save someone's life!
Even those who are over 30 may be eligible so please visit http://www.deletebloodcancer.org.uk/ to see if you could be a life saver.
Right gang! Let's see those pictures of you with your pants on your head! Tweet to @HelpHollie or follow 'help Hollie' on Facebook at https://www.facebook.com/pages/Helphollie/254876644714864 or visit www.helphollie.com
Good luck Hollie. Everyone at 101 Things is behind you! I'm wearing pretty much all the pants I own in this photo. The ones on my head are the cleanest!:)
Please share and spread Hollie's story and get on that register! Thanks so much gang.
X