American Road Trip – Part 3 – Death Valley…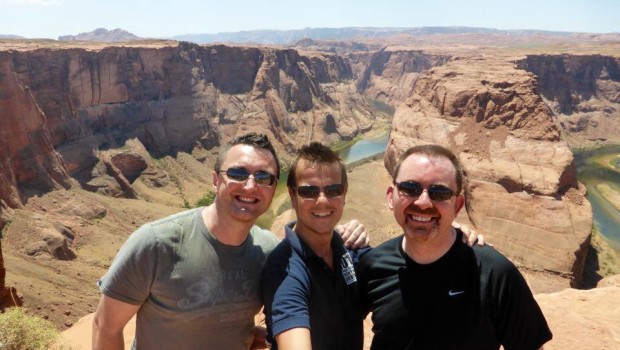 … And
Valley of Fire, Zion National Park, Antelope Canyon and Horse Shoe Bend
My thirst for travelling and seeing new things has always been fuelled by the images I've seen in magazines and on television documentaries. I've always wondered if these places are really are as beautiful in real life as they are in the photographs. The answer is a big fat yes! They are incredible.
After you see the photographs in this Album you will no doubt be updating your lists to include these wonderful places.
Death Valley National Park
So after visiting the wondrous Yosemite Park the lads and I drove to the hottest place on Earth, Death Valley National Park. The day we visited it was 117*F (47*C). I've never experienced heat like it. As much as I love the sun and warmth even this was far too much for me. I thought Death Valley would be quite a miserable place but it was actually really beautiful with sweeping landscapes, stunning sand dunes and a still silence that I've never experienced before.
Valley of Fire
Next up was the red sandstone formations of the amazing Valley of Fire which consists of great sand dunes frozen in time from the dinosaur period.
Zion National Park
We then headed to Zion National Park which I must admit I'd never heard of. My friends organised this trip so I'm just tagging along but this place was unbelievable. Huge mountains surrounding a beautiful green valley. Wow!
The first pictures in this album are of the awe inspiring (I like that term) Horse Shoe Bend on the Colorado river and of Antelope Canyon in Arizona. As you walk up to horse show bend you can't see anything and then suddenly BOOM! There it is. The most beautiful view of the river bend from up on the surrounding cliffs. It's just breathtaking.
Antelope canyon is known as a photographers Mecca. This beautiful slot canyon formed by flash flood erosion illuminates light from above which results in stunning beams of light reflecting off the air born sand.
As you will see in this album of 17 photographs I appear in a lot of them. The reason for this is so I could give the landscape some kind of scale and I also that every shot was a 101 'I'm embracing life' arms up in the air moment so I couldn't help myself!:)
The second shot in the album which is me watching the sunset over the horse show bend was actually a complete accident. I had my camera on a time lapse setting so I could capture the ever changing sunset. I set the camera to take a picture every 30 seconds but I forgot to turn the wide frame setting off. I then went and sat right in the picture without knowing it. I'm so glad I did now as it's turned out to be one of my favourite pictures.
Coming to the states has turned out to be best short notice decision I've ever made. What an unbelievable place. Every view is one that I will cherish forever. Next stop is the iconic Monument valley.
X