American Road Trip – Part 2 – Yosemite National Park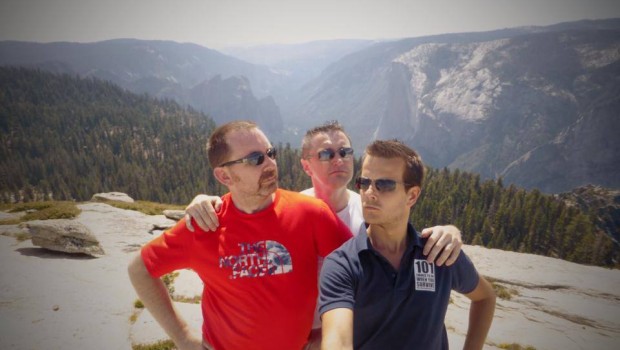 Wow wow wow! This is the only way I can describe the beautify of Yosemite National Park.
After the beautiful San Francisco myself and the other two amigos drove to the awesome Yosemite national park. As I've said many times before nature played a massive part in helping me get through my chemo and I feel instantly more alive when I'm around any type of natural beauty. I was a bit run down when I was in San Francisco but as soon as we got to Yosemite I felt instantly better.
The Americans were the ones who first came up with the idea of protecting areas of natural beauty and always maintain that it was their best idea. Yellowstone park was the world's very first National and Yosemite wasn't very far behind.
I've seen so many wonderful natural sights over the past 12 months but Yosemite has to be the most beautiful I've ever experienced. The park is enormous with spectacular granite cliffs, huge waterfalls, endless forests and my favourite, the Giant Sequoia trees.
These trees can grow up to 300 ft tall and can live for up to 3000 years. They are amazing. (Have a look at the size of the people in the pics compared to the trees. Crazy big!)
The famous half dome of Yosemite also had me standing in awe. I've taken quite a few pics of it as you'll see in this album. This massive granite rock rises over 4737 ft above the valley floor and is just stunning. It's also the logo for The North Face clothing company which is something I only just found out. (good knowledge for pub quizzes there).
Just as I thought the world couldn't get any more beautiful Yosemite National Park came into my life. This is definitely one for your lists!
Next stop, the hottest place on earth, Death Valley!
X