Rio de Janeiro and Thing #24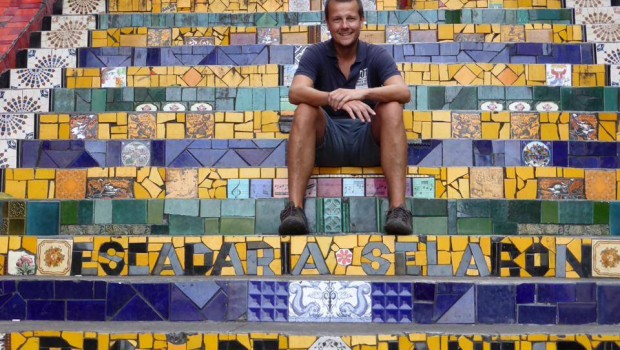 I was lucky enough to spend my final 4 days in South America seeing the amazing Rio De Janeiro in Brazil.
From what I hear Rio has been in the news back home recently for all the wrong reasons. Even my mum emailed me and asked me not go there. That was the first time she had ever done that.
Obviously Rio has it's issues but when I got there I was overwhelmed by how friendly people were. People went out of their way to help me. One guy even left his stall and walked right down the street to make sure I got to where I was going. I was greeted by smiles wherever I went and I never felt unsafe.
I took a tour around the biggest favela in Brazil and experienced nothing but happy friendly people. Zezinho, who runs the tour is a long term resident to Rocinha favela and has opened up his own DJ school to help kids in the community. The favela has restaurants, paved paths, electricity, shops and a sense of community that you don't really experience anymore. The mail is delivered to a barber shop and left in a box outside and people check to see if they have anything when they pass. (See pics)
Rio was again a place I couldn't believe I was in when I was there. It's one of those magical places that you only get to see on TV so when I ticked off Thing #24 and stood at the feet of the famous Christ the Redeemer statue I couldn't quite believe it. It was amazing and better than I ever imagined….even if he did steal my 101 pose!:)
I went up sugar loaf mountain, watched the sun set on Inpanema beach, met an amazing bunch of new pals and stayed in a hostel with a hammock and the best terrace view in rio…..not bad for £12 a night!:)
A wonderful way to end an amazing trip around South America and another example of how the news doesn't quite show the world as it really is.
Definitely a place to add to your list!
Brazil, I wish I had more time to explore you but there's a 140 mile bike ride with my name on it!
I'll see you again one day!
X