A change of plan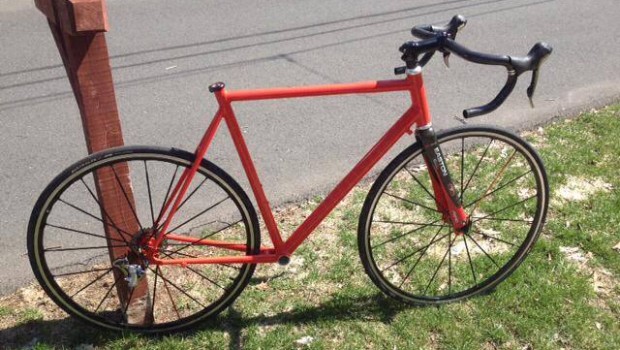 Adios South America, Hello USA!
The plan was always to travel right the way round South America but I'm afraid an offer has been made that is just too good to refuse.
I have been asked to take part in a 2 day, 140 mile bike ride across the state of Connecticut in the USA in support of The Hole in the Wall gang camp. The ride is called Angel Ride.
The Hole in the Wall Gang camp was founded by the late and great actor Paul Newman in 1988. The camp is a place where seriously ill children can go and forget their worries, make life long friends and feel normal.
The foundation also arranges visits for children who are in hospital by taking camp to them.
Paul's mantra was a place where sick children could go and 'raise hell' and just be kids again. He wanted a place which would provide seriously ill children with a fun filled experiences defined by laughter, compassion and acceptance.
The winter has been very harsh in the states this year and the number of entrants for the ride are significantly lower than previous years. The organisers are worried that people will drop out because they have the mind set that "if I can't finish the ride, I'm not going to do it". This will therefore drop funds which will mean less visits to children in hospitals and Angel Ride will have wasted money on orangish the event.
That's where I come in! It's been 3 and 1/2 years since I was diagnosed with bowel cancer, I've got a blood clot in the vain that takes blood back to my heart and I've done no training whatsoever…..in fact the only time I've ridden a bike in the past 25 years was to ride downhill on both 'death road' in Bolivia and on the jungle inca trail.
The organisers of Angel Ride hope my participation will encourage others to also give it a go. After all it's not about the riders, it's about the kids!
This is ridiculously short notice and my trip has now taken a entirely new route. This will be without doubt be my biggest challenge yet. The ride is on the 24th and 25th May so I've got just a few weeks to prepare.
My heart tells me I can do it and I hope my body feels the same way once I get going. The first day is 85 miles with a approximately 5000ft of climbing! Yikes!
Most people I have spoken to have said I probably won't be able to do it. My big brother believes I can do it and I believe in him so I'm pumped and ready to go!
An amazing guy called Andy is in the process of building me a bike to use (See pic).The organisers are frantically looking for some equipment I can use and it's all very last minute.
The reason I want to do this is because I feel very strongly about charities such as these. Charities which help people directly and concentrate on a persons mental well being.
Places and people like this make all the difference to the life and recovery of a child because it starts making life fun again.
Sponsorship
I have asked you for a lot of sponsorship lately in the form of my head shave for the Leukaemia Foundation, Cancer Research UK and my big brother's Marathon Des Sables race in aid of Prostate Cancer UK.
You have been so kind and supported me. I would love it if you could sponsor me for this wonderful cause please.
I have set myself a $1000 target. I'm not sure if that is realistic or not as I only have a few weeks until the actual event.
This is my Marathon Des Sables.
I plan to film the camps facilities, the reaction of the children and also see the hole in the wall gang in action in hospitals so I will show you first hand where your money is going.
I have always dreamed about creating a similar camp/park in the UK but for both children and adults. I know I could have used something like this as an adult as well.
Wish me luck gang and thank you for everything.
Sponsor link: https://www.crowdrise.com/Greig-AngelRide2015/fundraiser/greigtrout
x