An amazing story of an amazing person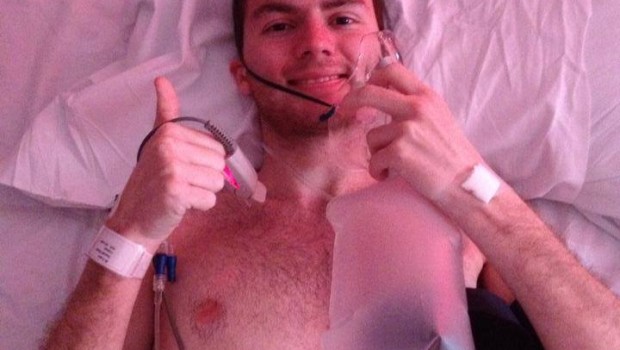 I've just read this story of an amazing 19 year old called Stephen who was diagnosed with incurable colorectal cancer at the age of 15. Last year he was told that it was inoperable prompting him to write a bucket list of 46 things.
One of the things on his list was to raise a million pounds for the Teenage Cancer Trust and today he achieved it! Absolutely amazing!
I think this emotional goodbye sums up what an inspirational and courageous man Stephen is. He will forever be remembered as a true warrior and an example of everything that is good in this world.
You've inspired so many people Stephen.
Thoughts and love to you are and your family. X
Sponsor Stephen
You can sponsor Stephen at: https://www.justgiving.com/stephen-sutton-TCT/
Stephen's Farewell
It's a final thumbs up from me! I've done well to blag things as well as I have up till now, but unfortunately I think this is just one hurdle too far.

It's a shame the end has come so suddenly- there's so many people I haven't got round to properly thank or say goodbye too. Apologies for that.

There was also so many exciting projects and things I didn't get to see out. Hopefully some will continue and if you want to carry on the fundraising please do (justgiving.com/stephen-sutton-TCT
is the link to donate to).

All future updates on this page will probably be from a family member. I hopefully may have the energy to write a few tweets (@_StephensStory). I will continue fighting for as long as I can, and whatever happens next I want you all to know I am currently in a good place mentally and at ease with the situation.

That's it from me. But life has been good. Very good.

Thank you to my mum and the rest of my family for everything. Thank you to my friends for being amazing. Thank you to my medical team for the hard work and effort they've continually they've put towards me. And thank you everyone else for sharing this wonderful journey with me.

I love you all x