101 RANDOM ACTS OF KINDNESS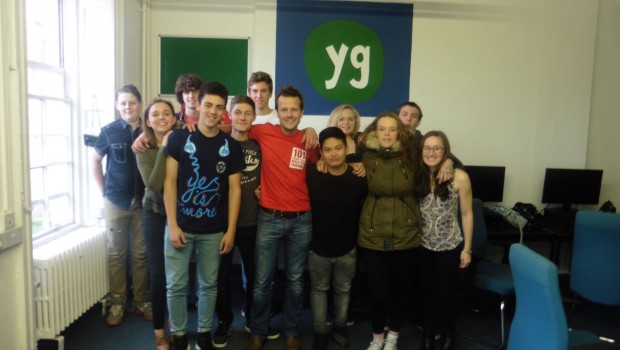 I travelled to 23 countries over two years, saw some of the most beautiful sights on the planet, and went on some incredible adventures. But without a doubt, the time I spent helping other people was the highlight of my trip.
I recently had the immense pleasure of speaking to the guys at Young Gloucestershire. This wonderful charity supports disadvantaged young people (aged 11-25) who are facing challenges in their lives. They were such a great bunch and we had an amazing time. One of the many things I spoke about during my presentation was just how rewarding it was to be able to help others.
Inspired by this message the Young Gloucestershire gang later organised an entire day of performing 101 Random Acts of Kindness as a way of helping others and spreading the word about 101 Things To Do When You Survive. Dressed in their 101 shirts and jerseys the guys wrote and gave out inspirational notes, friendship bracelets, cakes and even hid gifts for people to find.
A huge thank you to Gemma and Young Gloucestershire for asking me to visit and for putting the biggest smile on my face – and on the faces of every single person they helped during their day of kindness.
You guys are amazing and utterly inspirational.
X