A SAD DAY TO START AN ADVENTURE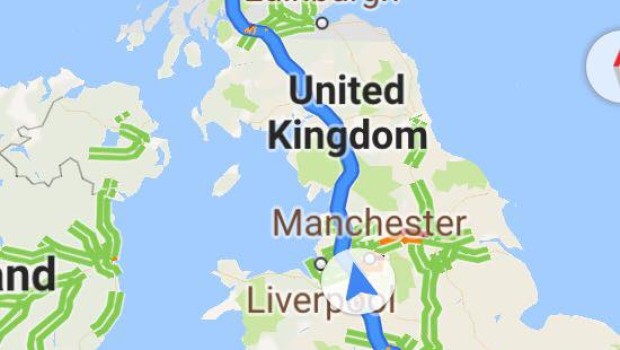 I went to be bed last night super excited about going on this weeks adventure but woke up to the news of the horrific and senseless attack in Manchester.
My big brother, Barry and I have just spent the past 12 hours driving up to the highlands of Scotland listening to the radio coverage and we've both felt a bit numb.
We sent our love to Manchester as we passed.
We arrived in Fort William, set up camp and tomorrow we'll tick off thing number 39 – Climb Ben Nevis, the highest mountain in Great Britain. We then set off for 4 days of wild camping in one of the remotest parts of the UK.
This is the first time we've done something like this together and after hearing of the families who lost their loved ones, I plan on appreciating every single second of this experience with my Brother more than ever.
Grab your loved ones, tell them that you love them and do the things you've always said you'd do together. Life really is so short.
Tomorrow's climb is for the victims and their families.
Much love Manchester.
X
TRAVEL INSURANCE FOR THOSE WITH PRE-EXISTING MEDICAL CONDITIONS
If you have any type of pre-existing medical condition including cancer and need travel insurance then these guys are the people to see.
Because of insurancewith I was able to travel the world at an affordable price with all my 'conditions' covered!
Check them out and if you can, please share and take a moment to vote for them for the British Travel Awards. CLICK TO VOTE
They deserve all the publicity and recognition they can get for enabling those with disabilities to travel at an affordable rate.
Visit their website here  – insurancewith
X
I AM NOT DEFINED BY MY MEDICAL HISTORY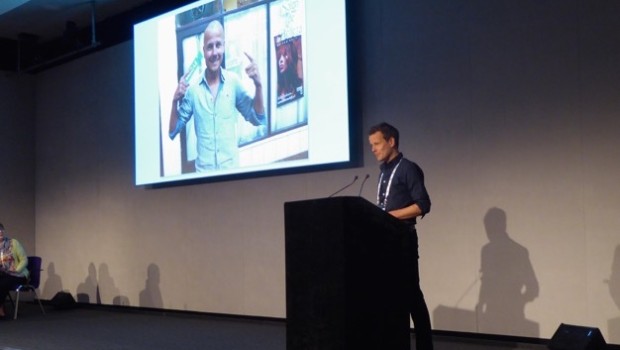 Last week I had the honour of speaking at the Northern European Conference on Travel Medicine in London – an amazing event that attracts nurses, doctors and health professionals from all over the continent who descend on London to hear the latest from world class speakers at the top of their medical fields (….and then me!). I have given a lot of talks over the years, but this was definitely one of the highlights of my speaking career. It was the ideal platform for me to get across a message I feel so passionately about, and one that I feel is vital for every health professional to hear – particularly those advising people on travel.
Our medical history does not define us.
When someone is going through a tough time, facing serious illness, or intensive treatment, it is really easy for health professionals or friends and family to advise against travel. After all, it is in unnecessary risk…things could go wrong. What happens if you get sick abroad? What about medication? What about insurance? There are so many reasons not to travel. But it could also be the best thing you ever do for yourself, both physically and mentally.
On paper, I am a medical nightmare (cancer twice, one kidney, half a bowel, DVT, PTSD and in remission for bowel cancer). But 5 years ago, in my anxious/insomniac/post-cancer state, I was lucky enough to have an open-minded professor who could see that travel was the best possible treatment for me. His words of encouragement gave me goosebumps when I broached the subject of travelling "Greig, i think that is a marvellous idea."
All of the potential problems I foresaw were overcome with some planning and preparation. I stocked up on medication, I took my INR device with me to test my blood as I went, I had 6 monthly checks up at hospitals around the world and most of all I listened to my body.
Despite my plethora of 'problems', I also found affordable travel insurance with an amazing company called Insurancewith.com , which was set-up by a woman who had had breast cancer and struggled to get insured for a holiday during her chemo. She later set up this amazing company.
My trip was without a doubt the best medicine I could have had at what was my worst time. But, as Ive said in the past, it wasn't even just the trip itself that made me feel better. It was the months of research, route-planning, and excited preparation that lead up to it that started to make me feel better. And Ive retrospectively discovered why this was. Our brains can't really distinguish between reality and imagination – so even just visualising yourself doing something you enjoy can be enough to release the feel-good chemicals in your brain. So by imagining myself on these adventures, doing amazing things, I was already changing my emotional state. And as my mental health approved, my physical health soon followed. My stress-induced eczema cleared up, I started sleeping – I was rediscovering my old self again.
Now I know that obviously travel may not be possible for everyone, either physically or financially. But if it is what you really want to do, I would just encourage you to have some long chats with your doctor about the potential risks and benefits. It could be the best decision you ever make.
X
For further advice and information on health travel please visit nathnac.net.