EXCELLENCE IN HEALTHCARE 2017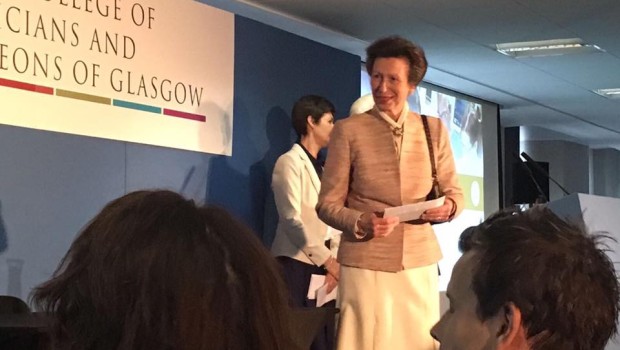 I recently had the immense honour of giving the closing lecture at the Excellence in Healthcare conference at the Royal College of Physicians and Surgeons in Glasgow.
I met some truly inspirational people, attended a fundraising ball at the magnificent Kelvingrove Museum and even got to tell Princess Anne all about 101 Things To Do When You Survive.
I always enjoy speaking at events and I particularly love it when I can speak to those directly involved in patient and health care. These guys after all, are one of the main reasons i'm here today.
My closing message to this group of leading healthcare scientists, doctors and surgeons was simple – Keep innovating but please don't underestimate the impact you can also have on a human level.
My time with PTSD was a darker experience than both of my cancers. It got to a point where test results became almost secondary to having someone just tell me that how I was feeling was normal.
I firmly believe that support is an enormous part of the cure for cancer and mental health issues, and medical professionals are a huge part of that support network. I for one look up to them and listen to every word they say. A friendly face, a short engaged conversation or even a reassuring comment can go a long way in improving the wellbeing of a patient. If our mind is feeling good our immune system thrives … and then anything is possible.
Thank you to RCOPS for having me and for all the work you are doing to improve healthcare around the world.
X