HAPPY WORLD CANCER DAY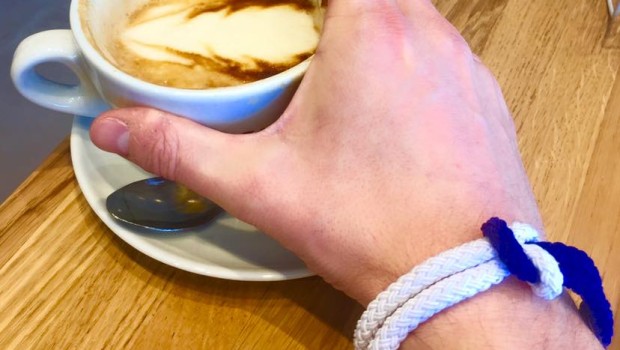 HAPPY WORLD CANCER DAY
I'm not going to lie when I say I hate the word cancer. It fills me with thoughts of suffering, pain and worst of all fear. Considering I've had 29 years to get used to it since first being diagnosed at age 7, hearing that word hasn't gotten any easier.
But when I think about one of the many reasons I shared my story in the first place, I am reminded of that wonderful little thing called hope. I shared my story to show others that cancer can be beaten and that there is a joy filled and fulfilling life after cancer.
Survival rates of cancer are on the increase gang. More people are surviving than ever before. Thanks to new research, new treatments, improved surgical techniques, early diagnosis, better nutrition, psychological support and more hopeful and inspiring success stories to boost people's inner belief, we are beating cancer into the ground.
I sit here today on World Cancer Day as a two time survivor with some of my bowel missing, one kidney, a blocked main vein and a few mental scars but all things considered, I am in pretty good health. Even when in remission for bowel cancer I managed to travel around the world for two years. The body is an amazing thing.
I know people who have incurable cancer who are still here years after their diagnosis and living life to the full. They show others that there is also life during cancer.
Cancer isn't the guaranteed death sentence it once was once thought to be and when I think of current survival rates and what I've been through personally it fills me with hope and optimism for the future. There is still a lot of work to do especially on the likes brain and pancreatic cancer but we are on the right track.
This blog was all about doing fun things and enjoying life again. Not just for people affected by cancer but for everyone.
Today on World Cancer Day I treated myself to one of my favourite things in life….having a coffee in a coffee shop. It's a simple thing but one I am very grateful that I can still do and enjoy. I also took time to remember the friends I have lost to this awful disease. I promise you all to live the best life I possibly can.
I hope you all managed to pick up a unity band from CRUK, Anthony Nolan, Breast Cancer Care or Movember and I hope you are having a great day today doing something that you enjoy in life.
Love and thoughts to all those who are currently fighting this awful disease. Keep fighting and never stop believing.
I woke up to this wonderful message today which I think sums up what today is all about. Thank you from the bottom of my heart for this Kate. You made my day.
X
'Hello you wonderful guy. I just wanted to send a message and say that I am thinking of you, more so today than on other days.. I am thinking of your past struggles and how you have seriously kicked c's behind. You are strong, a fighter, a giver, a hope-carrier…and i am damn proud to know you.
I am also thinking of Vicky and Row…may Vicky find her direction and may Row stay strong-willed and strong-minded but above all positive, goodness knows she has enough reason not to.
For all of those you and I know and/or have heard of, who have fought and won, or fought so bravely but sadly lost…you are all amazing and in my thoughts.
All of you are so amazing and you Greig, you have made me a little less frightened of what might be one day, a little stronger-minded with regards to fighting. Life is for the living. I hope you hold your head up high, stick your middle finger up at C, take a huge deep breath and have a great day.
With love and bear hugs. xxxx'
X