MACMILLAN SCOTLAND ANNUAL CONFERENCE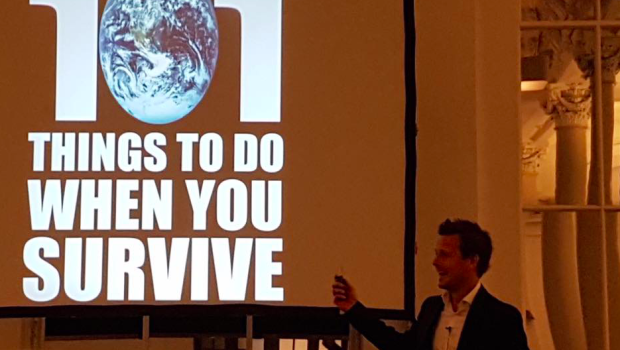 Last week I had the honour of giving the closing presentation at the Macmillan Scotland Annual conference in beautiful Edinburgh.
I was fortunate enough to be there for the full day so caught all that was being said.
So much talk and action around supporting people post cancer. As we all know, being cured can be just the first step in recovering from cancer. The effects can often last a lot longer than the treatment.
I'm usually quite excited about speaking at these things but last Monday we took our wee boy to have his 8 week jabs. On day I left he was struggling to move and keep his eyes open. All this is apparently normal but I have to admit I found it heartbreaking seeing him like this.
Both this experience and the conference itself really got me thinking about those who have to care for and support children who are unwell.
I am now in no doubt that it was much harder for my parents than it was for me when I was unwell with cancer as a 7 year old.
I called my mum up after Joseph got his jabs and asked how on Earth they managed to cope seeing me go through operations, treatments and injection after injection.
She said they just had to be strong because there was no other way.
They are amazing.
It still feels so surreal to see them with my baby son. Who would have thought that that they would one day be grandparents after all that they had been through. We are very fortunate indeed.
CHILDHOOD CANCER AWARENESS
Last month was childhood cancer awareness month. I just want to send a big shout out to all the parents and carers out there who are looking after an unwell child.
You are all incredible and I am in complete awe of you all.
If you are caring for an unwell child please talk about it with someone. Don't bottle it up.
I know first hand that this is not the way to cope.
Seeing the figures released yesterday on World Mental Health day about the rise in mental health issues has shaken me to the bone.
We seem to be in the midst of a terrible epidemic and it is so important that people know that there this is help out there.
The most inspirational thing I've done is being open and honest about my challenges with mental health.
Macmillan Cancer Support are one of the many charities who have people on hand to chat about these issues.
X
THE TIME FOR CHANGE IS NOW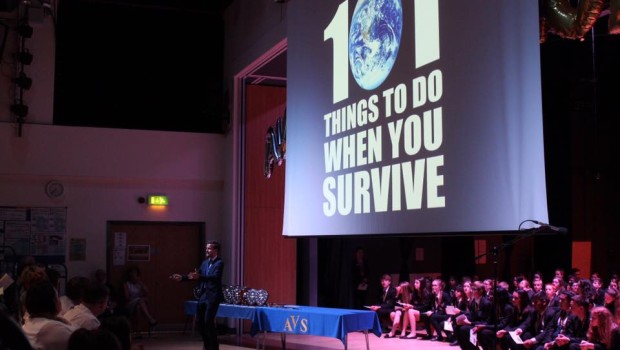 I recently had the honour of guest speaking at the The Avon Valley School & Performing Arts College annual awards ceremony in Rugby. What a truly amazing School this is. I've given talks at quite a few schools now and I think it is wonderful that they provide a platform like this to help both inspire and also raise awareness of topics such as mental health and overcoming adversity.
Although my time with cancer was challenging it was my experience with mental health that led me to change the way I lived my life.
This change came in the form of changing my diet, leaving an unhealthy job, doing more of the things I wanted to do and learning more about how the mind and body work.
I wanted to worry less and live a happier and more fulfilling life.
I've met many people over the years who have made similar changes to their life and who have also been through some kind of trauma in their life.
It often takes a traumatic event to give us a kick up the backside to get out there and do the things we've always wanted to. Sadly for some, that traumatic event may be too late to make the changes they wanted to.
I aimed my closing message to the students but I think this is a message for us all – no matter what age you are.
'Please don't wait for tragedy or illness to prompt you to live the life you want to live. Believe in yourself and get out there and make your dreams and lists happen. They won't happen by themselves.
If you are enthusiastic and passionate about something it is amazing how much you can achieve and how many people you can inspire along the way'.
Thanks so much for having me Avon Valley – I can't wait to see what you all get up to in the future.
X
You can find out more about the awards ceremony and Avon Valley School here – http://news.warwickshire.gov.uk/…/warwickshire-school-news…/
Photo credit – Avon Valley School
EXCELLENCE IN HEALTHCARE 2017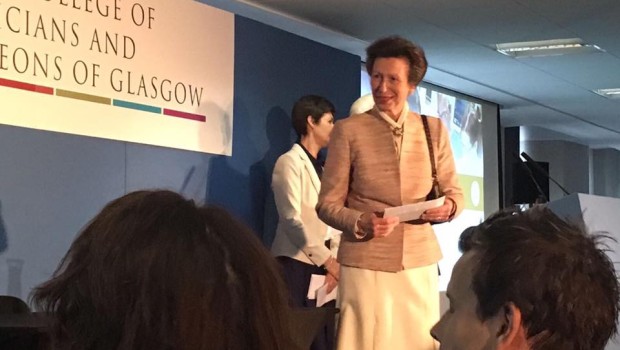 I recently had the immense honour of giving the closing lecture at the Excellence in Healthcare conference at the Royal College of Physicians and Surgeons in Glasgow.
I met some truly inspirational people, attended a fundraising ball at the magnificent Kelvingrove Museum and even got to tell Princess Anne all about 101 Things To Do When You Survive.
I always enjoy speaking at events and I particularly love it when I can speak to those directly involved in patient and health care. These guys after all, are one of the main reasons i'm here today.
My closing message to this group of leading healthcare scientists, doctors and surgeons was simple – Keep innovating but please don't underestimate the impact you can also have on a human level.
My time with PTSD was a darker experience than both of my cancers. It got to a point where test results became almost secondary to having someone just tell me that how I was feeling was normal.
I firmly believe that support is an enormous part of the cure for cancer and mental health issues, and medical professionals are a huge part of that support network. I for one look up to them and listen to every word they say. A friendly face, a short engaged conversation or even a reassuring comment can go a long way in improving the wellbeing of a patient. If our mind is feeling good our immune system thrives … and then anything is possible.
Thank you to RCOPS for having me and for all the work you are doing to improve healthcare around the world.
X
HOPE SUPPORT SERVICES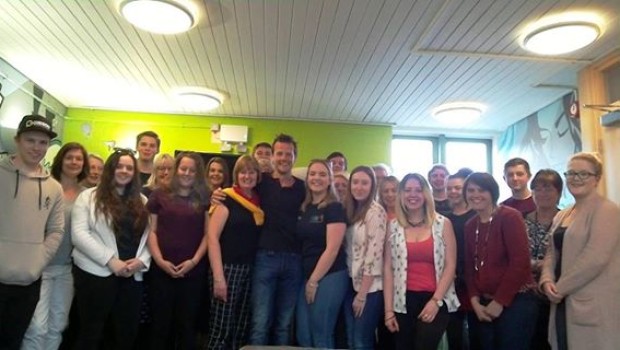 Loved this day, love this charity and love these people. This amazing charity helps those going through a family health crisis and is run entirely by young people, for young people.
I feel very honoured to have met these guys!
Please get in touch with them if you know of anyone who may need some extra support. This is such a worthwhile and much needed service.
CLICLK HERE to find out more – HOPE
X
SURPRISING THE AMAZING OLIVER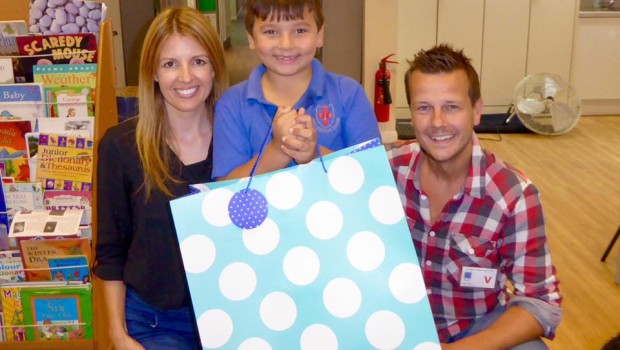 Jaime and I surprised a little boy at his School so we could drop off a whole load of kindness courtesy of Winsley School in Bath.
Oliver is 6 years old and has been donating his super duper bone marrow and T-cells to his sister Evie who has Hodgkins Lymphoma.
As we all know it's not just the person with cancer who struggles but also those around them.
Oliver has been through so much and has only ever wanted his big sister to be well again.
Oliver is Life no. 2 of the 52 Lives​ School Kindness Project and the children at Winsley School made cards, wrote beautiful letters and made video messages telling Oliver just how brave and kind they think he is. They also heard that Oliver liked going to the cinema so used the remainder of their cake sale money to buy cinema tickets for Oliver and his family.
We can confirm that Oliver is every bit the legend we thought he was and it was so lovely to see his reaction to receiving such kind gifts. His little screech at receiving the cinema voucher was especially awesome!:)
To see the video Winsley school made for Oliver and also see Oliver's reaction when we surprised him at his school click here; – Winsley School's message for Oliver
Turn off the news people, the world is filled with kind and wonderful people!
X
THE BEST JOB IN THE WORLD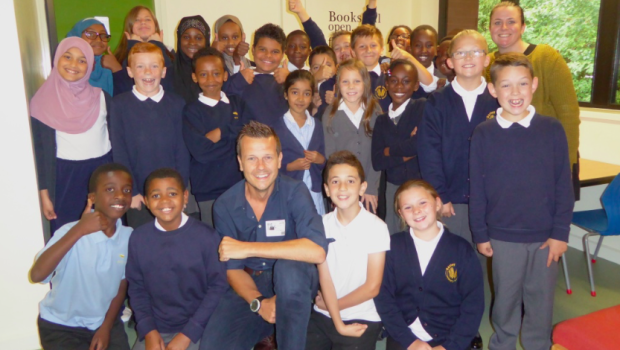 Last week I started what I believe to be possibly the best job on the entire planet.
I am now the Director of Kindness (I wanted Captain Kindness) for the charity 52 Lives where I am running an initiative called the School Kindness Project.
Each week I attend a different primary school in the country and using a fun interactive workshop, I talk to children about the personal and social benefits of being kind. The aim is to empower them by helping them to see that things that they do and choices they make, even as children, have the power to make a difference in someone's life.
This is reinforced during the workshops as we share a story about a child in need of help and the children work together to do something kind for that child.
The idea is to encourage children to be kinder in their daily lives.
There is actually a real science about kindness whereby being kind releases a whole host of feel good chemicals in the brain which makes us feel good. Best of all though, being kind benefits others even more.
It's also the most contagious thing in the entire world so when you are kind, you also encourage others to be kind which improves relationships, strengthens communities and makes this world a far better place to live in.
What better way than to spread kindness than by educating our future generations about its benefits.
I have now delivered the workshop to three schools and the feedback has been incredible. Taking kindness into schools has been a dream of founder Jaime for years now. Jaime set up 52 Lives a few years ago with the aim of spreading kindness and changing a life each week of the year.
Last Monday I headed up to Leicester to visit an amazing school called Barley Croft.
We chatted about kindness and thought up different ways we can be kind on a daily basis before the kids came up with ideas of how to help a little called Tegan. Tegan is 9 years old and has recently been diagnosed with the same cancer I had when I was 7.
The kids at Barley Croft made Tegan cards and friendship bracelets, wrote letters, sent supportive video messages and even sang Tegan a song.
The children were absolutely buzzing from helping someone in need which was the most incredible sight to see.
Winsley school in Bath have already decided to make 52 Lives their chosen charity of the year and have devoted the year to doing kind deeds and helping change the lives of 52 people in need. The kids also used their cake sale money to buy our life of the week, Oliver, some cinema tickets. Amazing!
I have given a lot of talks in my life now but I can safely say that these have been my most favourite. It is incredible to see the joy that both children and teachers get out of helping others.
GET INVOLVED
If you know a primary school who you think might benefit from a kindness workshop then please get in touch gang. We'd love to hear from you and it's totally free for schools!
If you also know of any children that are in need of some kindness then please also let us know about them.
Click here for more details and to also follow the 52 Lives school kindness blog.
https://www.52-lives.org/schools/
X
RALEIGH ALUMNI GLOBAL CONFERENCE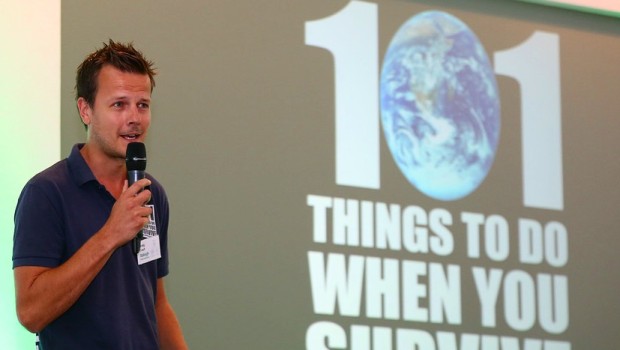 "Never underestimate the impact you can have as an individual. The ripples of your actions will spread further than you can ever imagine".
This was my closing message when addressing the Raleigh International Global Alumni conference last weekend.
Speakers from all around the world attended the event to inspire positive social change and action. Raleigh was thing no.3 on my list and without doubt one of the most rewarding and fulfilling experiences of my life. I was extremely honoured to be the closing speaker at this wonderful event and very proud to be a Raleigh Alumni.
Definitely one for your list!
Through all of my experiences – with cancer, with my list and with my two years of travelling, the biggest lesson I have learned is that life is not about the places I've been, and my happiness does not come from ticking things off a list. It's about people, and love and kindness. My greatest sense of fulfilment has come from people – volunteering, working alongside good people, doing things to help others and , above all, sharing life with those you love.
So get out there gang, and do some good. It is the best self-help medicine there is.
X
ONE YEAR AGO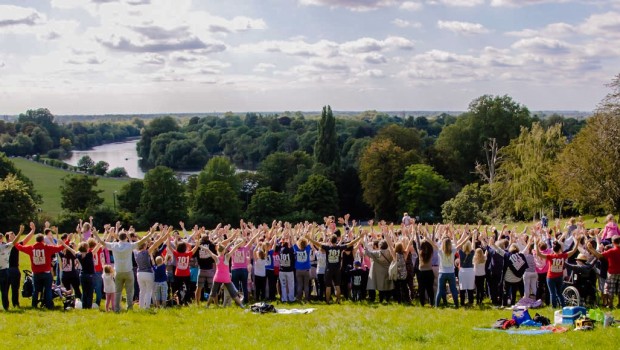 One year ago today 200 of the 101 gang stood on Richmond Hill and celebrated life. One of the most surreal and incredible days of my life.
5 years before this photo was taken I was sitting in a doctors office having my world turned upside down by being told I had cancer again.
Over the 5 years that followed I survived cancer, created a website and initiative designed to spread hope, travelled the world for two years and thanks to you guys raised awareness and thousands of pounds for various charities around the world.
I would never have dreamed of doing such things 5 years previously, but I wished I had. It would have saved on a number of sleepless nights that's for sure.
It can be hard to speak of hope when two friends have recently been taken by this awful disease, but it is always there, and it is a truly wonderful thing.
I believe we owe it to those we have lost to live the fullest and happiest lives we possibly can. Otherwise what's the point in living at all.
Thank you all so much once again for being part of this little journey with me. I will never fully be able to describe just how much it has meant to me.
Wishing you all health and happiness for the future.
X
A MAGICAL EVENING WITH MACMILLAN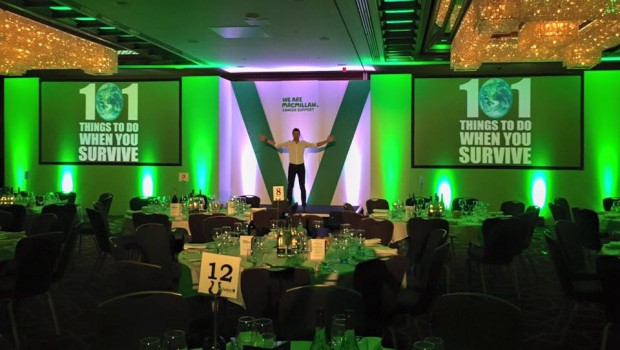 A truly incredible and emotional evening talking to 200 amazing Macmillan doctors and healthcare workers at the Macmillan Primary Care Conference in London.
This wonderful charity gave me counselling during my worst time with PTSD and helped me realise that I wasn't alone in feeling the way I did after surviving cancer.
It was an honour to be there and to receive a standing ovation was beyond amazing.
I am extremely grateful that this charity exists.
X