THE AMAZING LYNN – 101 GUEST BLOG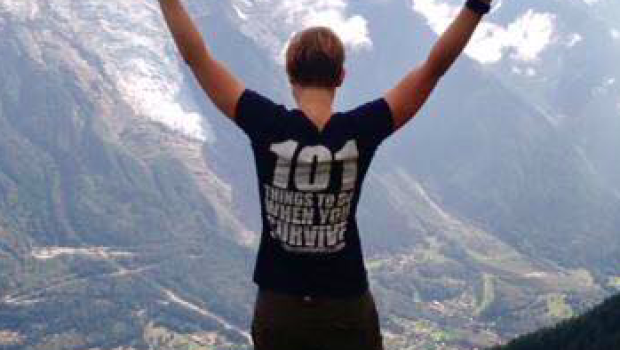 "It's been one year since I finished treatment for breast cancer. Physically I feel fine but mentally is a very different story. Some days I see it as a success when I manage to get out of bed and make it out the front door.
Buying one of your Tshirts and reading your story is helping me to move forward, although I wish there was a fast forward button in learning to cope with the emotional side.
Here are my first 2 pics with the T Shirt, hiking in Chamonix with the view of Mont Blanc, on a recent holiday"
Lynn
X