THE EAST HERTS CRUK VENETIAN MASQUERADE BALL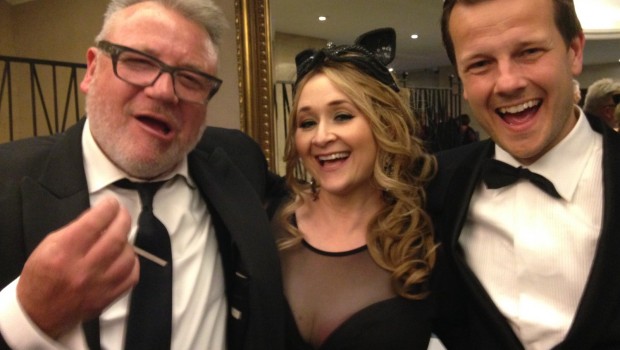 On Saturday the 14th May  I had the immense honour of co hosting and presenting at the CRUK Venetian Masquerade Ball in London.
Huge congratulations to the East Herts CRUK committee for putting on such a spectacular and memorable event. The night was packed with performances from legends galore from Ray Lewis from the Drifters to watching superstar actor Ray Winstone host the best and funniest live auctions ever.
My inspirational co-host, Rowena Kincaid and I were overwhelmed by the reception we received when sharing our stories and to receive standing ovations was
Myself and my family and friends were so honoured to be there and the amount of money raised for the ground breaking work of Cancer Research UK was absolutely mind blowing. Over 60K and counting!
Raising money by having fun! Love it!
All profits will be going to the revolutionary Francis Crick Institute which is about to make history and help the world beat this awful disease.
Hope to see you all there next year!
X