Teenage cancer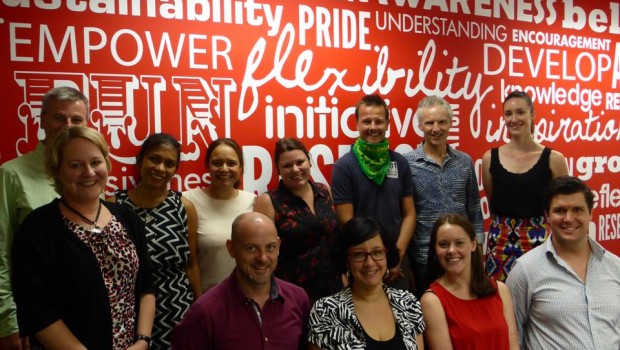 Last week I had the pleasure of giving a talk to the amazing people at a teenage cancer charity called CanTeen.
After I gave my presentation I was told I was 'so CanTeen' meaning that my story encapsulated everything that CanTeen stands for. These guys are amazing in that they support young people aged between 12-24 with the physical, emotional and practical impact of having cancer whether it be themselves who are fighting it or a family member or friend. CanTeen also offers support for those that have lost a loved one from the affects of cancer.
Although I didn't have cancer in my teens I can imagine how hard it must be for a young adult to cope with its effects. When I was ill as a 7 year old I still had to go to school occasionally. Not only was this tiring but it was also very isolating because I was the only one going through it. I was also the only bald kid in school!
I also felt this isolation as an adult but more because of the psychological issues I was going through. My brother messaged me the other day to say how sorry he was that he didn't really understand what I was going through psychologically. I don't think anybody did. I think it's only through my blogs that people now understand.
CanTeen also provide onLine support for young people affected cancer. In a digital age this is something that is absolutely necessary. Support in every form is how we can help and let others know that they are not alone.
Online support
This groundbreaking new website has been launched to provide much needed support to young people (aged 12-24) affected by cancer, whether they're dealing with their own or an immediate family member's cancer (or death from cancer).
In a world first, young people visiting the CanTeen Online Support Platform have 7-day access to professional CanTeen counsellors and 24/7 access to youth-specific information and an online community where they can connect with others their age in similar situations and share their cancer experiences through blogs, forums and real life stories.
Cancer turns young people's lives upside down and often leaves them feeling scared, confused and alone. CanTeen developed the Online Support Platform so that young people anywhere in Australia can get the level of help and support they want whenever they need it.
If you know a 12-24 year-old dealing with cancer, please send them the website link https://nowwhat.org.au/
or encourage them to watch this short video. http://youtu.be/7_WoNKEd7o4
A huge thank you to CanTeen for having me and it was an absolute honour to meet you all. I absolutely love our 101 pose photo! You guys rock! Keep up the great work. The world needs charities like this.
X