Captain 101 ahoy!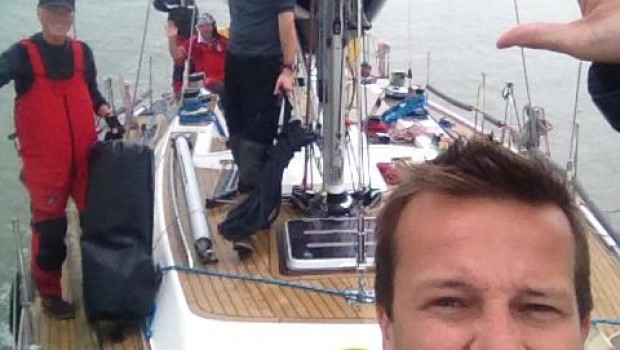 Well here we go! The first sail with the crew of the Scarlet Oyster. Currently debating at what point to tell them I suffer from sea sickness. I'm sure they'll figure out themselves…. probably after or during lunch!:)
So it's a night time sail to Dartmouth until Friday and then I've got to rush up to Cheshire on Friday night for the wedding (and best man speech) of the century on Saturday. Then on Sunday I will nip down the road and become of the godfather of beautiful little Eleanor Rankin.
What a crazy week. And to think I didn't even want to leave the house not long ago. I never seem to be home now!:)
I am of course super nervous about all these things but I guess that's what makes them so exciting!
So here we go! All aboard the Scarlet Oyster!
X