My first 101 talk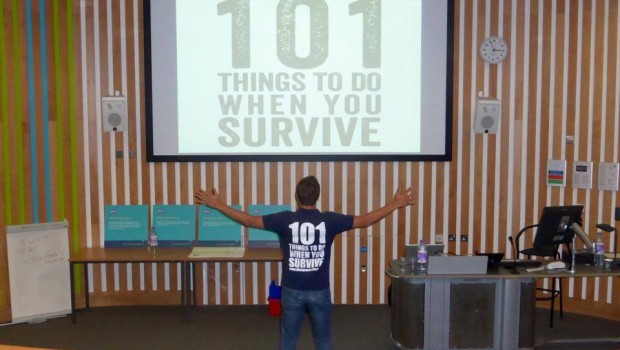 A huge thank you to the wonderful RSPCA for inviting me to speak at their inspiration conference today. I was immensely honoured to be there. This was the first time I'd delivered a presentation about my experiences with cancer, post traumatic stress disorder and of course 101 Things to Do When You Survive. It was lovely to be able to express my message of hope to you all in person.
When I ran through it last night in front of my parents and their friends I welled up in a few parts but I held it together pretty well today and it was because of your lovely smiley faces. Thank you all so much.
A massive thank you to my dad for coming with me too. It was amazing to have him their supporting me. He told me he was proud so a wonderful day all round.
Hope you all enjoyed my impression of a Cockerel! I'll make sure I perform it again for everyone when we all meet on Richmond Hill next year!:)
X