Little boys lost, tango lessons and the worlds greatest bookshop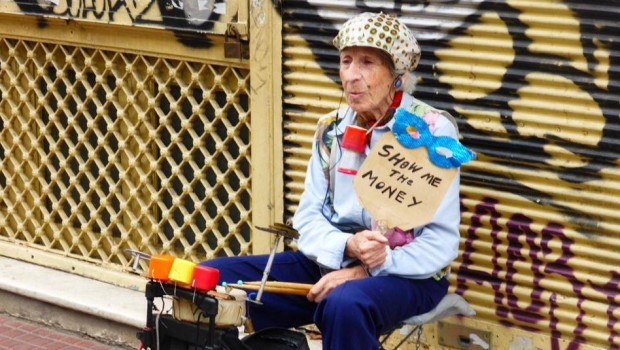 As my big brother runs across the desert in the MDS I've been getting to know the amazing Buenos Aires. I only came here to take some Tango lessons but I'm now totally in love with the place. Lovely friendly people, Tango nights, an old theatre turned into a bookshop and a cemetery that looks more like a posh housing estate.
The Recoleta Cemetery is like its own mini city where Argentina's elite are laid to rest in beautiful marble graves. This is where Evita also rests.
Little boy lost
At Sundays market I was walking along I heard a group of people doing a slow clap. When I got closer I saw a police officer holding a child with people standing around him. It turns out that the little boy had lost his parents and this was the way they helped find them for him. They walked down the street and as they did everyone would start clapping. I hope they found them.
Tango Nights
I went to my first Milonga last night which is a Tango dance hall with an amazing live orchestra. If you come to Buenos Aries this is a must see. I absolutely loved it. It had everything that I love, dancing, singing, live music.
That's me cutting a rug with my dance teacher Lucia who is very very patient! 🙂
As for the Tango lessons, I'm loving them but Frankenstein seems to have taken over my body! I need to get him out. I'm not sure shorts are exactly tango etiquette either. The video for that one should be interesting! 🙂 x